PRODUCTS
Zootech
Solutions for the biosecurity in livestock and food industries.
OUR SOLUTIONS
Pest control and disinfectant products
Veterinaries and experts in the livestock sector unanimously agree pest controls increase biosecurity in the breeding farms because many infestants are germs and bacteria vectors. Newpharm® faces the challenges of the sector researching products and solutions in order to counter infections, illnesses and the spread of pathogens through the whole supply chain.
Specific solutions for pest control and disinfection
Integrated pest controls with low-environmental impact
Exclusive application technologies
Professional trainings and skills development workshops
Pre and post-sales support
Specific technical consultancy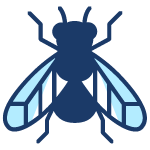 TARGETED SOLUTIONS FOR FLIES CONTROL AND OTHER MECHANICAL VECTORS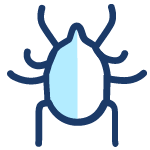 INTEGRATED PROTOCOLS AND SYSTEMS FOR THE RED MITE CONTROL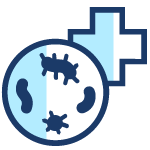 DISINFECTANTS AND SANITIZERS FOR THE PREVENTION AND THE PROPHYLAXIS OF LIVESTOCK AND INDUSTRIAL SECTORS
SPECIFIC SOLUTIONS
Some information
Pest control in intensive livestock farming industries is today one of the central aspects to guarantee the animal welfare, the company biosecurity and, consequently, the productivity.
Newpharm® suggests modern, effective and environmentally friendly strategies for the control of flies and other livestock industry infestants such as cockroaches and rodents.
Newpharm® has developed specific protocols for each type of conventional o biologic livestock farm and has adapted them to each operative condition.
FIND OUT MORE ABOUT OUR PRODUCTS
Professional products for the protection of all kind of environments
You don't recognize the pest?
Send us a picture or a sample
Our technical department is here for you. We will identify the pest which is destroying your environment and we will provide you with the best product to fight it.
---
Ask for information?
Newpharm® professionals will answer to all your doubts, contact us.